This November we will travel to Belize to complete construction of one school. Additionally, we will infuse much needed capital into all three schools in the local village to build libraries, science & computer labs, recreation & sports areas, and purchase teaching supplies. This will be a community event involving volunteer labor from parents and other community members.
Chunox, Belize
Schools: 3
Students: 454
Money to Fulfill all Budgets: $130,425
Adventist Primary (Ages 5-13)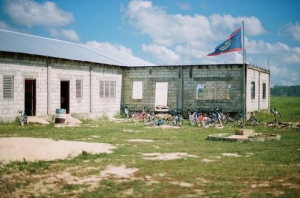 80 Students
Needs listed in descending order of cost
One third of school finished from ground up (they ran out of money.)
Ceilings installed on remaining two thirds to hide electrical and seal out mosquitos
General Supplies
Computers
Wheel chair ramps
Total Cost: < 20,000 $USD
School Principle: Daniel Montalvo
Chunox R.C School (Ages 5-13)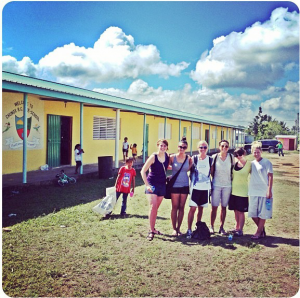 249 Students
Needs listed in descending order of cost
Campus Rejuvenation

Computer lab- In 2007 a Hurricane damaged building and computers. Currently 

have only one computer working, no internet. (If they have 8 working computers, 

government will supply internet at no cost.)

Teaching equipment (projectors, laptops, etc.)

Sports area

General Construction (bathrooms- all toilets broken so kids pee in the tank above, 

ceilings, doors, paint)

Furniture

Library
Total Cost: $72,000 USD
School Principle:Octaviano Mesh
Chunox St. Viator Vocational High School (Ages 14-18)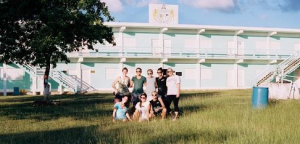 125 Students
Needs listed in descending order of cost
Agriculture Program
Library
Auditorium
Teaching Equipment
Campus Rejuvenation
Furniture (desks, shelves, etc.)
Science Lab
PA System
Total Cost: $38,425 USD
Principal: Patrociana Sho
We will be having another charity dinner auction, our second annual, again this year on Sept 27 as well as another charity run by Pinnacle Security on Nov 10, 2012.