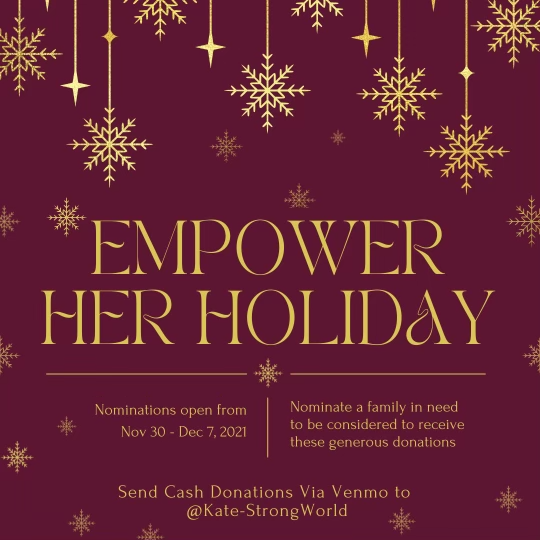 Tis the Season for giving. I'm passionate about helping women so being part of Empower Her Holiday, a Secret Santa
cause is near and dear to my heart! My mom was a single mom and I have been for 7 years now. When we empower women, there is a ripple effect.
We are also looking for corporate sponsors to match $ for $ $1k up to $10k So far we have the following corporate sponsors:
Foresight Wealth
Nugent Good News
Mary Crafts Inc
Cents of Style
Be Fullfilled
Know a family in need? Nominate them below.
Want to donate? Donate here or via Venmo
@Kate-StrongWorld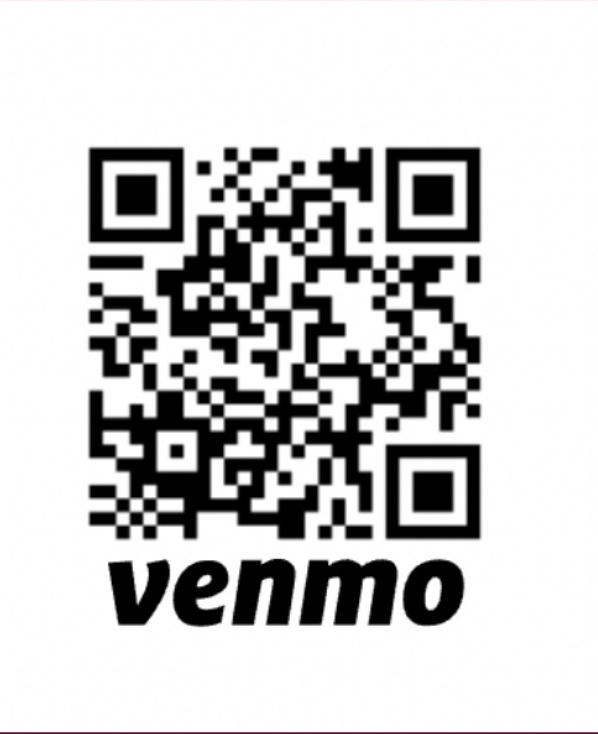 You may also nominate a single mom in need of help.
Families who are chosen will receive $100 gift card per family member up to 5. Max is $500 for a family Your donation is tax deductible and 100% of your donation will go to the cause.
This Secret Santa event is hosted by My Strong World under the non profit 501(c)(3) Going Beyond Borders with tax ID 27-4387859