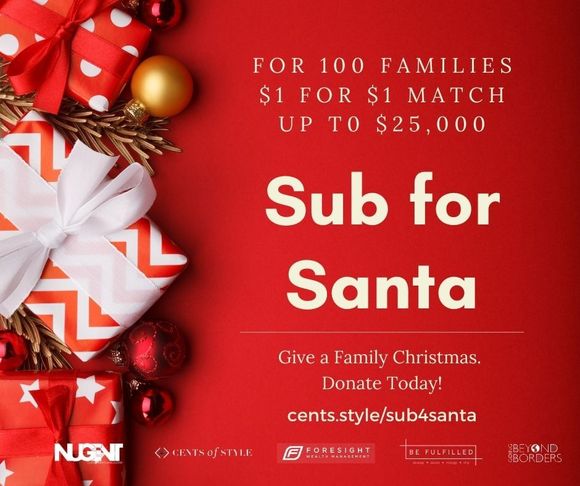 2020 has been a year like no other, bringing unexpected experiences and change to everyone. In an effort to spread good news and do good in our lives and communities, Going Beyond Borders has teamed up with, Cents of Style, Be Fulfilled, Foresight Wealth Management and Nugent Magazine, to provide Christmas for 100 families.
These corporate sponsors have pledged to match dollar for dollar donations up to $25,000 to provide $50,000 in Christmas Gifts to families in need.
Know a family in need? Nominate them below.
Want to donate? Donate here.